Music Tours of Manchester
Manchester Music Walking Tours
From £15 or FREE
Join a scheduled group guided walking tour for a fascinating glimpse of Manchester's rich music history.
Manchester Music Tour Walkabout (2 hours) – Every Saturday at 1pm £15 BOOK HERE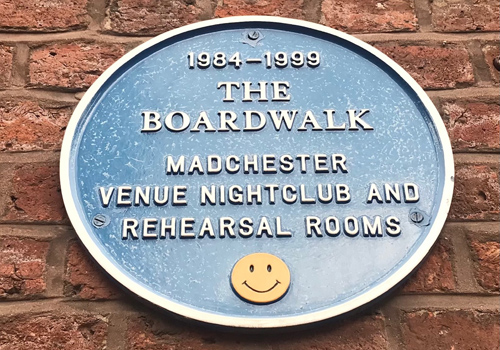 Private Music Walking Tours in Manchester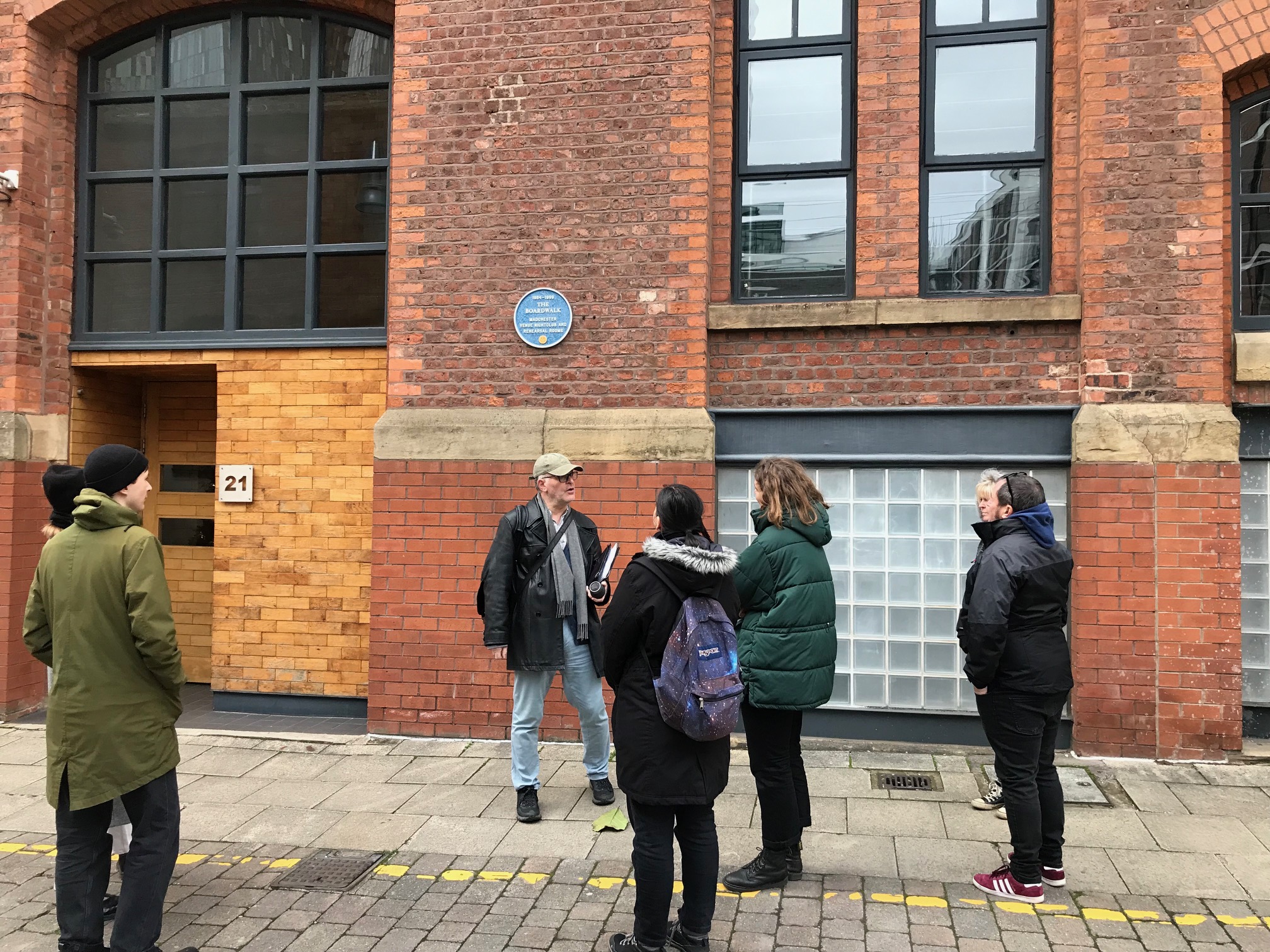 2 hours from £140
3 hours from £160
4 hours from £180

Meet one of our professional tour guides at your chosen location for a private and personal music tour through the streets of Manchester.
Ideal for groups from 1 to 20 persons for 2 or 3 hours duration.
Manchester Music Mix Walking Tour
The Smiths Walking Tour
The Hacienda Years Walking Tour
Joy Division/Ian Curtis Walking Tour
Manchester in Ten Songs Walking Tour
Customised tours to suit your taste
Email: music@greatdays.co.uk
Private tours by car, mini-bus or bus in the Manchester area
From £280
The ultimate Manchester music experience! Be guided and chauffeured through Manchester and the suburbs. See where the music began, the musicians lived, grew-up, partied, fell-out, rehearsed and performed.
Ideal for groups from 1 to 30 persons for 3 or 4 hours duration.
Manchester Music Mix Tour
The Smiths Tour
Oasis Tour
Joy Division Tour
Email: music@greatdays.co.uk